Hey Everyone,
I'm here late as fucking usual, but then again what's new right?! (Must be the Latina blood coursing through my veins.)
Before I let you in on all the crazy ass shenanigans that is my life I just wanted to remind you all that there will be a still have a ton to plan for the new anthology release of Wrapped Up In Love, Published by, Romance Cafe. The Anthology is set to launch on December 5th! So come join us for some laughter, fun, and prizes, starting at 4 PM EST till 12AM EST. All proceeds go to the Breast Cancer Research Society. What better way to spend your holidays than with a good book full of wonderful stories while knowing your money is going out to a good cause?
https://www.facebook.com/groups/thenewromancecafe/
Now back to the wormhole that is my messy ass life. There's a few things that I've been up to: (Hitch up those britches… It's a lot! O.o)
Just took a Biology laboratory final and I'm pretty positive I failed it with flying colors. (Honestly, it's really all my fault, I procrastinated and didn't study at all. I know the material but I got overly confident and now I'm bouts to pay for my transgression. Oh well, you live you learn and I'm never doing that shit again. I'm so genuinely disappointed in myself and that's gonna be the incentive to try my best always.)
I have two fancy ass parties to attend (one for charity, the other for school) and I still have to get a dress. Hopefully, my friend can help me because I am definitely fashion challenged.
Surprisingly Thanksgiving day was pretty uneventful and kinda boring which is practically a miracle.
I still got so much to study for finals and I am freaking the hell out!
I did some Xmas shopping, which yay! Now to have my family members judge my love based on the gifts they got -.- (I'm a total Grinch during the Holidays. It's more of a enforced tradition than true enjoyment now that I'm an adult and I'm the one who has to worry about the money and gifts.)
My kid got lice and then gave it to me, so now we're in the middle of pest control. (yaaaay… -.-)
I got a wicked ass cold that made it incredibly hard for me to breath, which is really a non for me since I already have a bad heart condition where oxygen levels are already compromised.
I realized I am impossibly hard on myself so everything is piling up and I'm trying so hard to take in stride but it's not easy because nothing is going the way I want it to! (Control Freak Alert!)
And last but certainly not least, I may be going through a crazy moment right now, but I'm lucky enough to have such great friends and family to help me out through all my anxieties and stresses. I'm blessed y'all and that's all that really matters! I am going nuts over here, but I have friends who have been constantly asking about my well being, my husband has been extremely helpful during all my late nights and the lice control. (That man can google no one else! He sat there finding the right remedies and even got his hands dirty with the comb and oils.) And to be honest, yeah my family is nuts but I've finally learned how to handle situations the right way and I've even gotten closer to my father. I can't exactly be super wonderful to them all the damn time either. I'm sure I drive them up the wall too! As for school, I am impossibly hard on myself. I literally expect nothing less than perfection from myself but I know that's impossible. I'm human and I get overwhelmed which is probably why I kept procrastinating. Now I know. All in all it's a year full of discovery and many hidden blessings.
I wish all of you the happiest of holidays. May it all be full of love and if you're having a hard time during this holiday season, try to remember the little pockets of hidden blessings. I know it can be hard, I've had depression in the middle of days like these but just look up at the sky, feel the wind, and let the sun shine on your face.
In the immortal words of Albus Dumbledore: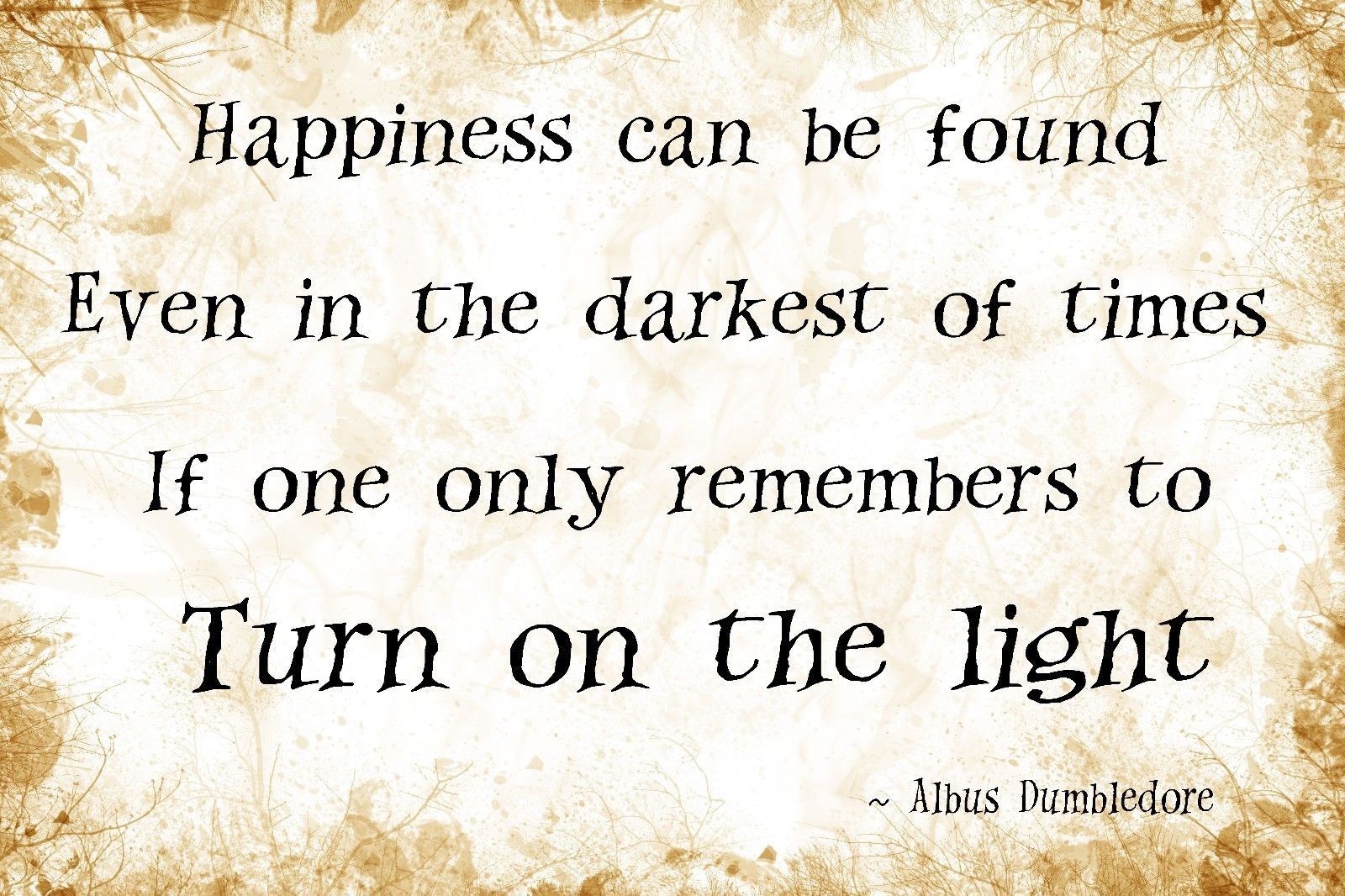 Happy Holidays and I hope to see you all soon ❤